The Most Efficient Team in the Business!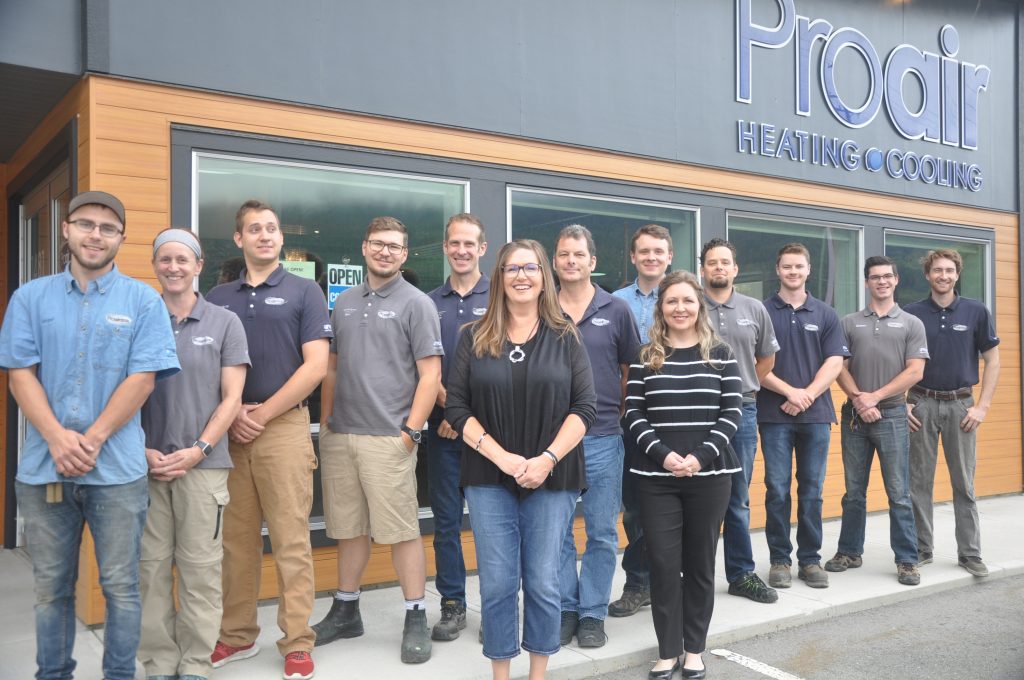 If you're in need of a professional Heating, Ventilation, and Air Conditioning (HVAC) company, you've come to the right place! At Proair Heating and Cooling we offer full HVAC services from maintenance on any of your heating appliances, to complete removal and installation of residential and commercial systems. Our promise to you is guaranteed satisfaction. We have chosen products that offer you the highest level of comfort and efficiency and that are backed by the best warranties available. Our combined years of expertise, skill and training should make choosing Proair an easy decision.
Call our office now to schedule an appointment. We're here to help, from Chase to Revelstoke, 365 days a year.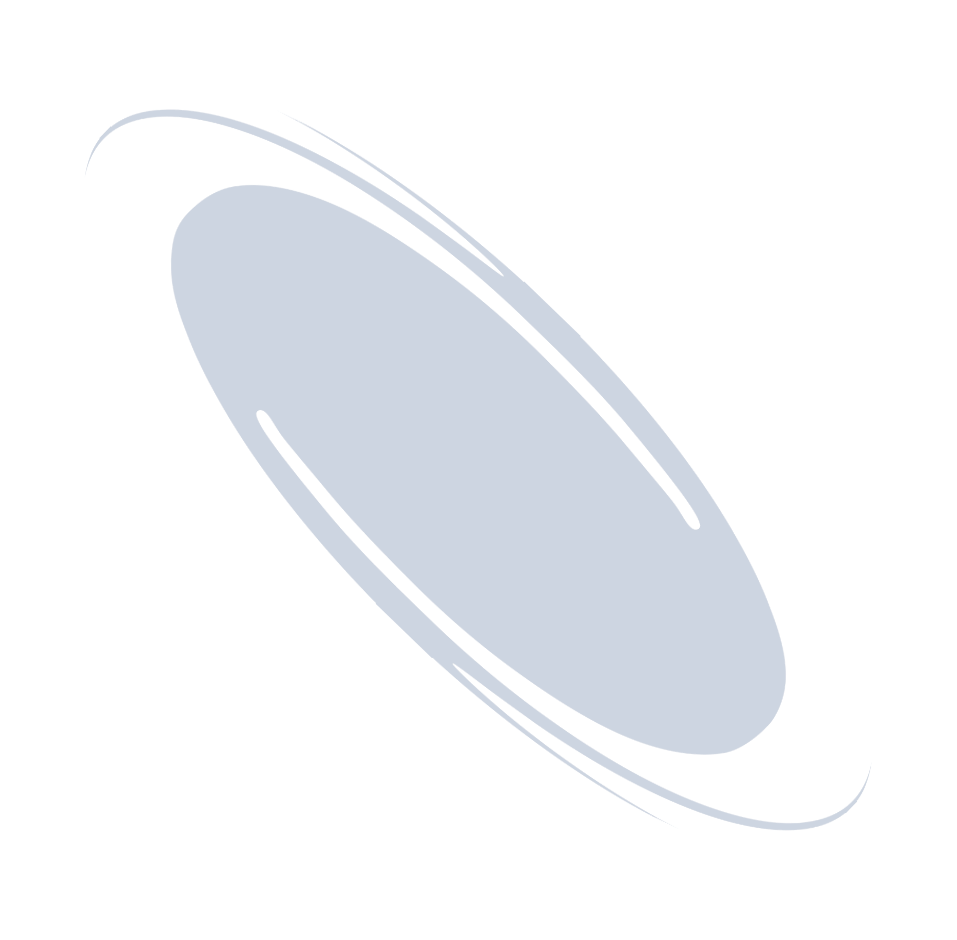 ABOUT PROAIR HEATING AND COOLING
Here at Proair Heating and Cooling, it has been our pleasure to offer the highest level of home comfort for Shuswap Residents since 2008. We are a family-run business with Team members living in the same communities as our customers. Our priorities have always been trustworthy, efficient, reliable, and cost-effective heating, air conditioning and indoor air quality products and services.
Our skilled technicians are encouraged to upgrade their industry training to provide you the most efficient service. From diagnostics, ventilation, or determining the most cost-effective heating for your home, you can trust Proair. It matters to us that we know what options are out there, so we can offer the best ones to you.
Our fireplace showroom and office is located at 1481 10th Avenue SW Salmon Arm. We travel from Chase to Revelstoke, the North Shore and Enderby, to solve your HVAC needs. Whether you're getting prices for your dream-home mechanical, replacing your gas fireplace, or needing maintenance on your Roof Top Unit, Proair is able and happy to be there for you. After-all, we're your neighbours!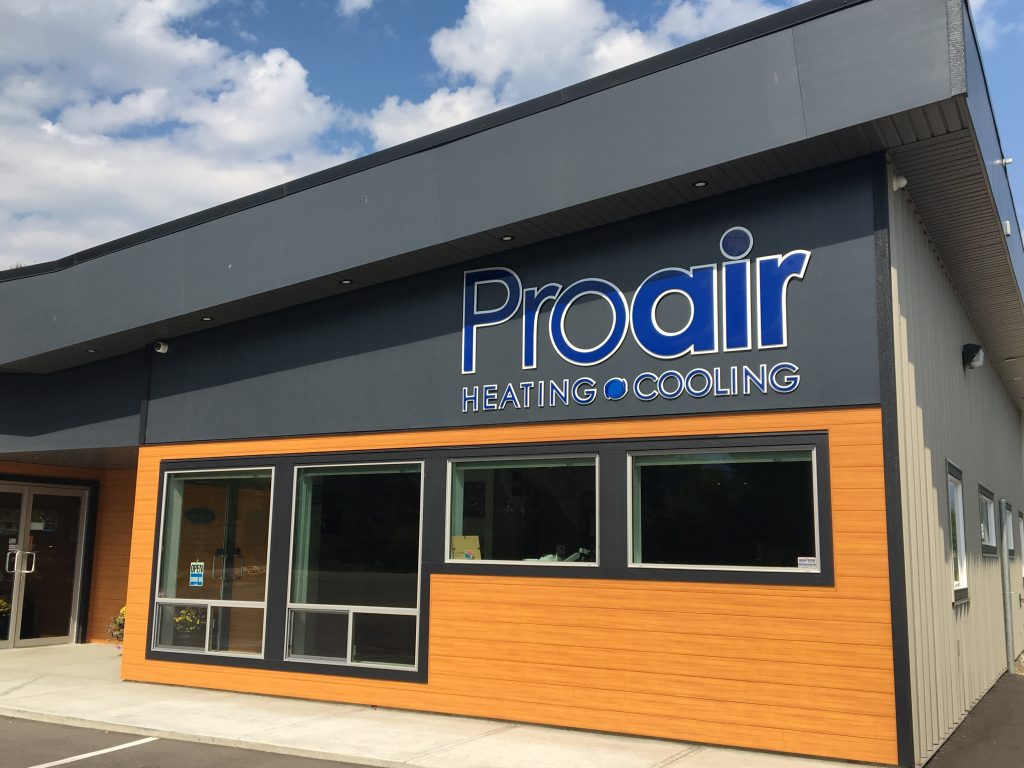 OUR SERVICES
From tuning up older appliances to installing brand new ones, our technicians can do it all, and we begin by offering a firm quote.

Air Conditioning
Installation
01

Air Conditioning
Repair
02

Air Conditioning
Replacement
03

Boiler
Service
04

Commercial HVAC
Service
05

Gas Fireplace
Installation
06

Heating System
Installation
07

Heating System
Repair
08

Heating System
Replacement
09

Indoor Air
Quality
10

Heat
Pumps
11

Water Heater
Installation
12
$2000 OFF
SWITCH YOUR WOOD OR OIL FURNACE
TESTIMONIALS
I am very impressed with the quality and cleanliness of the installation. Nice work on the ducts and cold air return. Very professional!
Thanks Steve, John and Mark did great work, our new furnace is working fine. And is silent compared to the old one. Thank you all so much.
Thanks for fixing all the little bugs in our system. I will surely tell others of the good service your company gives, you are a rare find. Thanks again.
I love all the Proair employees. I'm so glad I listened to my neighbours. I will highly recommend Proair to everyone.
Thank you for installing a new furnace and air conditioner for my home. I really enjoyed your employees. They are wonderful young gentlemen and always ready to answer a question for me.
When my gas – hot water heating system failed in the cold weather, ProAir made a priority of getting on site by rearranging workload to address my emergency. They quickly diagnosed the issue, sourced parts for my system (which they don't normally sell) and got me up and running in no time. While they were at it, they serviced the entire unit and explained all the aspects of the repair. Further, they declined to invoice for any part of the work until it was 100% complete. My strongest possible recommendation for this local company for a quality of customer service and support beyond compare.
When our furnace broke down recently. We called ProAir and the technician was onsite within 30 minutes. He was very friendly and knowledgeable and had our furnace working in very short order.
I had Noah do my furnace and AC maintenance and he was very good. Professional, polite and safety conscious! He explained everything he was doing and told me his findings and recommendations when he was finished! Thank you Noah. Job well done!
Another great servicing and duct cleaning by Proair Heating & Cooling. I have been dealing with them here in Salmon Arm for many, many years now. Always professional, knowledgeable, prompt, friendly. I appreciated all of the drop cloths put down to protect my carpets and the wearing of a mask.
Noah came to service our furnace and we are very satisfied with his work. He was running late on another job and called to let us know he would be a little late. Colleen also called to let us know. Much appreciated! Great staff and technicians at Proair. They installed our furnace initially and to date we have had no problems. Thanks for the great service guys.
We have used Proair to install and maintain our AC, furnace, pool heater and clean our ducts. Always a good experience. On my most recent call to the office I spoke to Leah about how cold it is in our basement in the summer. The problem we had was our AC runs quite continuously trying to keep the upstairs cool. She had some very useful tips and now our AC runs way less and our upper and lower floors are much more equally cooled. We also recently had a new Thermostat installed and now we can control our heating and cooling from our phone. Really nice perk which for us means less energy consumption. Thank you ProAir once again! Nice to have you in town!
To Proair Staff,
I just wanted to send a small token of appreciation for the work you do especially during this heat wave. I moved to Salmon Arm 5 years ago and have always had excellent service from your staff. But a special, sincere thank you and appreciation for Steve repairing my a/c on Monday. Prompt, efficient service from all involved… Thank you for a job well done on such a scorching day! Thank you
They fit us in at the end of the day – Friday at 5pm (their day was over and they still came and fixed our unit!) Steve even came into the house and sorted out our thermostat, made sure all vents were working well and put in a new filter on our furnace. Top notch service. Thank you for the help!!
Thank you all so much for being so incredible! Heat wave and all you still we [were] not only able to fit us in but took such great care of us, our bill was even less that our quote!
My thanks to you for cleaning out our furnace ducts and especially the dryer!! Used the dryer today and was so HAPPY! Dried in no time.
Had Noah from Pro Air come to clean air ducts and all ducts as well as get furnace ready for winter. very professional and very pleasant thanks for the great job. Highly recommend this company!
Dealings with Proair was very positive and easy from Kris coming over to the house in the middle of the heat wave to give us a quote on installing an AC condenser and evaporator coil system to Colleen getting us scheduled within 3 weeks and then John and his crew installing the system. All done very professional and friendly to deal with. The install has done very professionally and very neat, areas where they were working were cleaned at end of job. John then went over the system with me. Excellent job guys, thank you.
Today Kris with another technician arrived (sorry I didn't get your name) to do a maintenance check and clean my furnace. They were extremely friendly, efficient and followed all health guidelines. I really appreciate knowing we are safe to use our furnace for another year. I also want to include Collene in my review as she was friendly and supportive while booking my appointment. I was able to turn on my older furnace knowing , if I had any issues or emergencies prior the the service call, we would have help asap. Thank you, I would recommend Proair heating and cooling a heart beat!