Efficient Gas Furnace in Salmon Arm and the Shuswap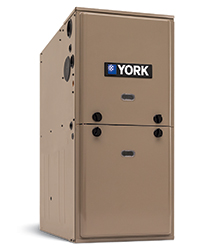 As your furnace system ages, general wear and tear can cause it to stop working efficiently. In more extreme cases, an older furnace will eventually stop working entirely.
Whether you require a repair, a replacement to a more efficient system, or are looking for ways to help save on energy this winter, Proair Heating and Cooling we will help you make a smart and informed decision about your furnace in Salmon Arm and the Shuswap communities. We pride ourselves on providing the highest level of quality and service whenever you call us to the rescue.
At Proair Heating and Cooling, our ultimate goal is to offer you our expertise and make your experience a pleasant one. Get in touch with us to learn more about our HVAC solutions and products.
Professional Furnace Repair in Salmon Arm and the Shuswap
Do you need to have your furnace repaired? Trust the team at Proair Heating and Cooling to get the job done right. We can tackle your heating system repair no matter how large or small the issue happens to be. When you work with us, we'll take the time to answer any questions you have and explain how we solved your heating system issue. And because we understand how much you rely on your heating system, we'll be sure to take a thorough approach when handling your furnace. We promise to give the full cost of the repair before we begin, and all our repairs are guaranteed!
Don't wait untill your heating system breaks down to call Proair Heating and Cooling. Contact us today to schedule an appointment, and let us help keep you warm.
Signs Your Furnace Is in Trouble
Regular maintenance is essential to ensure your furnace is operating safely and efficiently. A trouble furnace could leave you and your family freezing during the coldest winter nights. Here are a few signs to look out for in your furnace:
You see an increase in your heating bill.
There's irregular air
Squeaking, grinding, or any odd noises.
The flame is burning yellow instead of blue.
The furnace is not keeping the temperature you've set on your thermostat.
Our technicians diagnose and service your furnace Chase to Revelstoke in Salmon Arm quickly and efficiently. Regardless of the make and model of your furnace, rely on our team to do the job right, the first time!
Should You Repair or Replace Your Furnace?
When you contact us for furnace repair, we do our best to restore it to optimum operation. However, in some cases, a repair might not be possible or reasonable. If you're on the fence about replacing your furnace, please consider the following factors:
Age of the furnace: Furnaces that are more than 12 years are generally not as efficient as a newer furnace. This ineffectiveness can add hundreds or even thousands to your heating costs.
Repairs: It is helpful to consider how much money you've been spending on furnace repairs. If you've been spending an unreasonable amount on repairs, it might be time to get a replacement.
Functioning: Your furnace should heat your property evenly and consistently for optimal comfort. If your furnace provides uneven heating despite repairs, you should consider replacing it.
Grants and Rebates: Replacing your older inefficient furnace now may entitle you to get back thousands in rebates. Proair Heating and Cooling can help you determine your eligibility and will even help you complete the application!
If you're undecided, our HVAC experts can visit your property and inspect your furnace. We can determine whether a furnace replacement is recommended. If it is, we will give you a free quote and ensure that the removal and installation is done to the highest professional standards.
At Proair Heating and Cooling, we provide dependable furnace repairs and installation in Salmon Arm, and surrounding cities in the Shuswap. Please get in touch with us to set up an appointment.
Problems with Your Furnace in Salmon Arm and the Shuswap?
The only thing worse than an unexpected furnace repair in the middle of winter is fixing the same issue twice.