Air Condition Installation in The Shuswap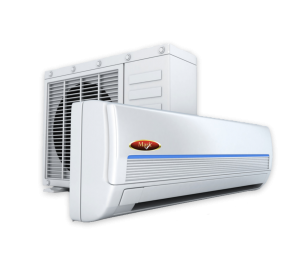 Whether you are looking to repair your AC unit or are looking for information on the best air conditioner on the market, Proair Heating and Cooling is here to help you. We specialize in residential and commercial air conditioning installation, we are dedicated to keeping clients in the Shuswap cool all summer long. Our quotes will take into account your unique cooling needs, and we will size and price the best air conditioner for your home.
We offer YORK air conditioners for your budget and satisfaction. Contact us today to learn more about our guarantee, financing, or to schedule a free quote.
How to Select the Right Air Conditioner for Your Property?
Thinking of purchasing a new air conditioner? Here are some factors to consider when selecting a new air conditioner:
Energy efficiency: You should consider the energy usage of an air condition unit before purchasing it. There are several power-saving and energy-efficient models available in the market that can help you reduce your electricity bills. The model may cost more now, but it can help you save a considerable amount of money in the long run.
Size, age, and location of your home: When purchasing a new AC unit, you should consider the age and size of your space, the number of windows, and the amount of sun exposure. Each of these factors helps determine the size of the AC. For an optimal cooling experience, it is best to consult an expert.
Our experienced team will assist you in choosing a high-quality AC unit that best suits your needs. Contact us to discuss your AC needs. We also provide air conditioning repair and replacement services.
Count on Us 
At Proair Heating and Cooling, our trained service technicians will sit down with you to discuss your needs and help you find the best air conditioning system for your budget. Whether you need air conditioning installation for a small home or an entire office building, our highly trained and experienced technicians will provide you with a solution to meet your needs.
Looking to Buy an Air Conditioner?
We will help make your summer comfortable, with professional and affordable air conditioner sales and installation services.